Rhyming Stories
Rhyming stories are really just short stories for kids.

A poem with a plot that reads like a story. They concentrate on the rhyme but still tell a story.
You have the fun factor of rhyming and the value of a plot.
They fit perfectly into a story session.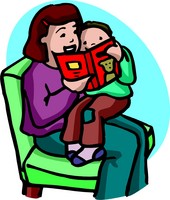 Do they work as bedtime stories? Sure - why not?
The simple plots keep your child engaged while still having the fun that a rhyme provides. And if ultimately it promotes sleep, then I'd say it's done it's job.
I hope you and your kids enjoy your storytime together and, as always, fertilize those imaginations.


Mother Goose and the Golden Egg
The Nutcracker and The Sugartongs
The Donkey in The Lion Skin
The Heron Who Was Hard To Please

Sign up for our newsletter and receive a story of the month delivered to your inbox.
From Rhyming Stories to Nursery Rhymes Fun Home