Fun Stories that Rhyme
Deborah Dent and Her Donkey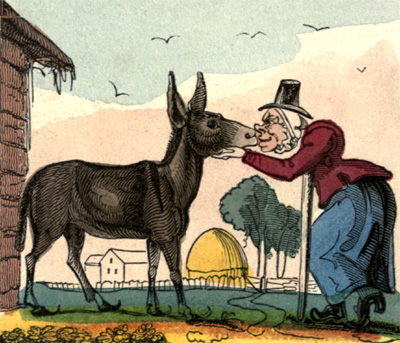 Deborah Dent had a Donkey so fine!
Cried Debby, I'll kiss this sweet Donkey of mine,
For sure the dear creature is almost divine;
Look at his eyes, how they sparkle and shine!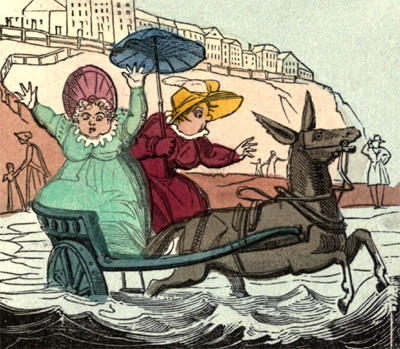 In a car the fair ladies at Brighton he drew,
And jogging along with a jolly fat crew,
Quite into the sea for coolness he flew,
And made some fine pastime for dandies to view.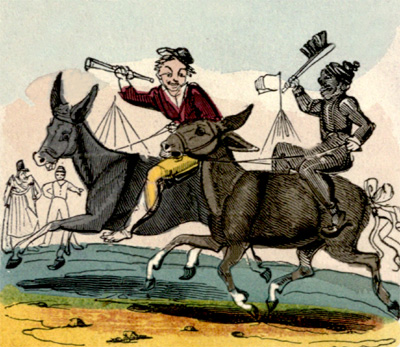 To the stump of his tail some gay ribbons she bound,
And then at the races he tript o'er the ground,
And bore off the prize, 'ere a flea could hop round:
Though the slowest of donkeys the winner is found,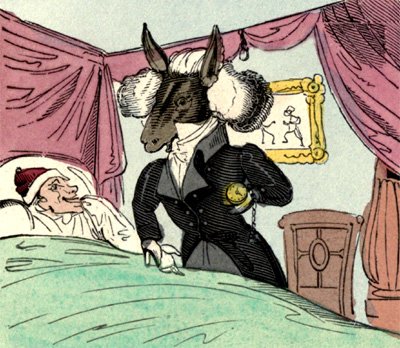 Cries the dame, Pray turn Doctor, my honey, d'ye see?
You'll get high in practice, and pocket a fee.
Since many a jackass, so all parties agree
For physic is famous, though silly as thee.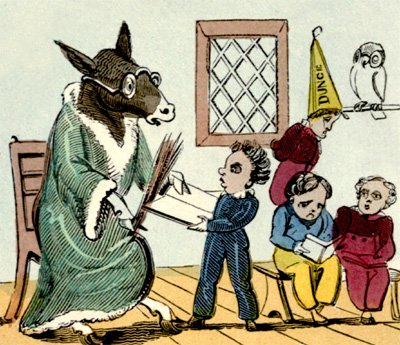 Says Deborah, Wherefore, since learning's the rage,
Should not my dear Donkey teach children their page?
Pray set up a school, and be one of the sage,
In this wonderful, wonderful, wonderful age,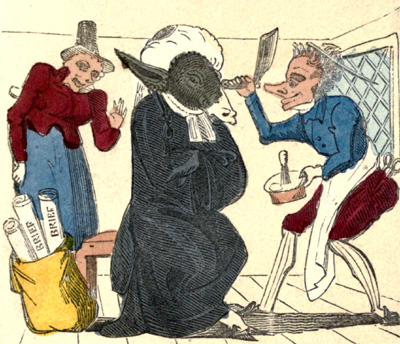 She sent for a barber, her Donkey to shave,
Cried Frizzle, Oh, sir, what a strong beard you have!
This counselor's wig will make you look grave,
And then at the bar you may bellow and rave.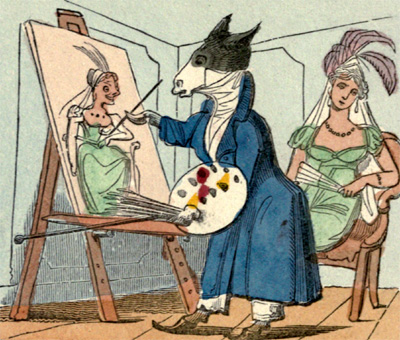 And now, since your talents are gen'ral, you know,
Set up an artist, take portraits also.
The Ass took the hint and daubed canvas or so,
But found that his genius was lazy and slow.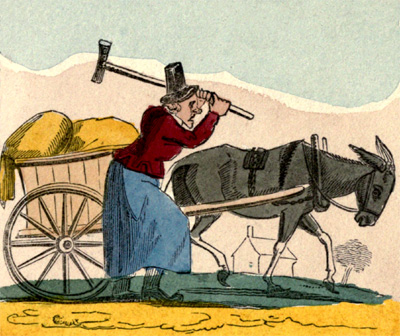 My tale to conclude: He draws sand in a cart,
Having failed to get credit in science or art,
And angry old Deb, with her crutch makes him smart,
Because he creeps slowly, and not bear his part.



To More Stories that Rhyme