Nursery Rhymes Friends
Info Links
More Fun And Interesting Sites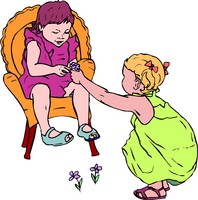 We've got friends and we'd like to share.
Our nursery rhymes friends each extend an open invitation to visit.
They're varied and different and we think they have alot to offer.

Some are informative. Some educational. Some helpful.
Lots of fun preschool activities to do.
Well. . . Have a look. You'll see.
---
Nursery Rhymes Friends Info Links has recently undergone a face lift.
I hope you like my new "organized" format.
Don't forget to visit our facebook page for more games and activities you won't find here on the nursery-rhymes-fun pages. It's all new and different.

And all a lot of FUN!

VISIT US ON FACEBOOK - And don't forget to LIKE US while you're there too! Never miss a fun activity.
Get paid to shop? Check out ebates.
Homework Help
Here's a handy tool.
Dictionary, Thesaurus and More.
Free Online Dictionary
Or this one:
The rhyming choice is perfect for little rhymers.
Games to play too!
Word Central
Spend the day reading nursery rhymes. Kids of all ages love and enjoy rhyming.
Learning to Type Can Be Fun! Here's a fun, free, interactive typing practice site.
Is a bus ride to and from school part of your day? A special thank you to Sara for sending all of us this important notice. Read your Bus Safety Tips Here.
Home Schooling
H.O.P.E. Home School Consulting - Need help with homeschooling? H.O.P.E. Home School Consulting teaches parents how to homeschool their children and do so with confidence. An Educate the Home Educator Course is available for those who need guidance throughout their three years of homeschooling. H.O.P.E. also offers a free mini-course.
Home Schooling Haven
Need homeschooling help? This site has advice, information, and helpful homeschool curriculum reviews from a homeschool mom with 16 years of homeschooling experience. So, if you're confused or overwhelmed, stop by for some friendly reassurance.
Preschool Activities, Crafts, Free Worksheets
Preschool Ideas, Lesson Plans, Curriculums
An Easy and fun way of learning
They will learn through play

Reading Resources
Stories for Children
Interested in reading Indian stories for children?
Enjoy our stories.
Just can't get enough Mother Goose?
There's more Mother Goose Nursery Rhymes to read at
Mother Goose Illustrated.
Special Needs

CerebralPalsyGuidance.com is a comprehensive Cerebral Palsy support and information website on cerebral palsy. Access to reliable and comprehensive information on this complex condition is critical for parents of a child with CP. From information on cerebral palsy symptoms to financial assistance to daily living articles, CerebralPalsyGuidance.com covers all aspects of cerebral palsy. Everything is thoroughly researched and cited.

The Cerebral Palsy Guide provides assistance to families and children affected by Cerebral Palsy by proposing a variety of educational, informational and supportive tools.

Home Speech Home - We are your source for home speech therapy ideas, materials, and activities and simplified information about speech disorders.
The Special Needs Child
Information, tips and techniques for raising, loving and parenting a child with special needs. Special families need to share stories, resources, and information to inspire and motivate each other on this long journey full of ups and downs, raising a child with special needs.

Helping Children Smile One Page at a Time
A program that sends various books and items to terminally ill children each month with the hope of making them feel special, to let them know they are loved and provide some comfort.
For a limited time, grab 21 free Anger Counseling Videos At Practical Anger Management Ideas.com you'll find the most productive ideas about how you can control the anger and keep it controlled. To get them, click the following link Anger Management For Children.
Nursery Rhymes are excellent for speech development. Is your child struggling to learn to talk? Here's a great resource we'd like to recommend. ApraxiaSpeaks.com


Cooking and Recipes
Dinner Me Quickly
Quick easy dinner recipes that will make cooking easy and your kids will love. Recipes use natural ingredients and as little salt as possible. There will be a category devoted to preparing meals ahead and freezing for future cooking and there are plenty of time saving tips and uses for leftovers.


soeasyrecipes.com - Cooking Becomes so Easy. Hundreds of easy recipes from all around the world - Italian, Fish, Mexican, Soups, Tapas, Seafood, Low Fat, Salads, Desserts, Chicken, Beef and Kids Recipes. Information about food and cooking methods, cooking tips, health, nutrition, safety, and of course Fun and Quality Time with friends and family.
Crafts and Things
There are tons of creative, fun and educational sites out there. But, here is one I think is definitely worth a look. Have you ever wanted to learn to draw? Free Drawing Lessons AND VIDEOS!
www.cool-kids-jamaica.com Cool Kids, cool kids games, gardening with kids, kids activities, kids places, kids stories, places for kids. On this beautiful tropical island it's pure fun in the sun for kids visiting or living here.
Explore and create with legos at Burns Brick Country
No passport required. Stay as long as you like.
Preschool Activities, Crafts, Free Worksheets
Preschool Ideas, Lesson Plans, Curriculums
An Easy and fun way of learning
They will learn through play

Kidswonderart.com is dedicated to helping parents and children communicate. We use color and arts and crafts which is an easy way to get a child's attention to make learning fun. By using color and art we can make a difference in every child's life, whether or not they have challenges.
Kids Health

Numerous Helpful Topics on Kids Health.

Tips and Tools for Healthy Kids From Toddler to Teen

This link will take you to a great article written on baby proofing your home, but click around. There are many articles on home improvements, as well. Calculators for estimating costs and more.

Fire prevention and kids. Informative reading.

Safety Tips.

Parents Central . Keeping kids safe in the car.

Fun Nutrition Printables
Every parent knows how difficult it is to get your kids to eat right. This site might just help them understand why and get them involved in the quest to eating correctly.

Cordbloodbanking.com wants to provide you and your family with relevant information on cord blood, banking options and emerging research, so you can make the best decision possible for your family. They promote awareness for current and future stem cell treatments, and are committed to being the most comprehensive and up-to-date resource available for mothers and families considering cord blood.




Self Help and Advice
E-nterests.com - Your Family's Resource
Provides useful articles and resources on family, health, travel, beauty & fashion. It also serves clean jokes & online games and has a growing online community.

Local Christian Events
Your guide to local Christian events.
Kid Friendly Directory. Approved by Dr Mom
Shopping, Gifts and Such
Prints by Olivia
Custom made personalized prints for any occasion.
Hobbie's House of Wizard Wear is a purveyor of custom made knitwear for wizard fans of all ages! We specialize in custom sizing but offer all our costuming knits in standard sizes.
From Friends Info Links To Classic Mother Goose Rhymes




Thank you for visiting nursery rhymes fun.com. Please visit us often.
We hope you'll share our nursery rhymes site with your friends.
Nursery Rhymes Friends Info Links
Do you have a website?
Interested in web directories?
Here's a list of the info links partner directories:
AzListed Web Directory - Human edited directory that offers webmasters a choice of a free or paid website submission.
Reciprocal Links Directory - Smarty Links is the right place to get linked!
Do you WANT a website?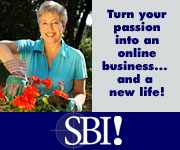 To Nursery Rhymes Fun Home

Info Links
Nursery Rhymes Friends Info Links
Info Links for Sharing Helpful Information
Educational Info Links
Info Links List
Info Links