Childrens Prayers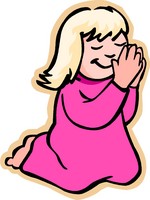 For Bedtime, Morning, Mealtime,
. . . For Special Times or Anytime
Angel Blessing at Bedtime
Angels bless and angels keep.
Angels guard me while I sleep.
Bless my heart and bless my home.
Bless my spirit as I roam.
Guide and guard me through the night.
And wake me with the morning's light.
Amen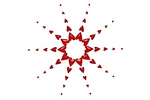 Bedtime Prayers
Now I lay me down to sleep,
I pray the Lord my soul to keep.
If I should die before I wake,
I pray the Lord my soul to take.
Amen.
more bedtime prayers. . .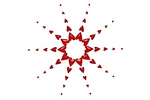 Morning Prayers
Now I awake and see the light;
Lord, Thou hast kept me through the night.
To Thee I lift my voice and pray
That Thou wilt keep me through the day.
If I should die before 'tis done,
O God, accept me through Thy Son!
Amen.
more morning prayers. . .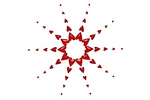 Childrens Prayers for Mealtime
God is great,
God is good,
Let us thank Him for our food.
Amen.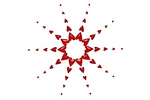 Childrens Prayers for Health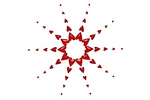 Childrens Prayers for Special Times
more special kids prayers. . .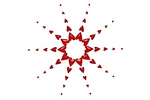 The Serenity Prayer
God grant me the serenity
To accept the things I cannot change;
Courage to change the things I can;
And wisdom to know the difference.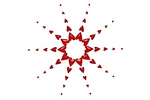 Footprints in the Sand
"You promised me Lord, that if I followed you, you would walk with me always. But I have noticed that during the most trying periods of my life there has only been one set of footprints in the sand.
Why, when I needed you most, have you not been there for me?"
The Lord replied, "The years when you have seen only one set of footprints, my child, is when I carried you."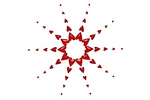 The Lord's Prayer
Our Father who art in heaven;
Hallowed be Thy Name;
Thy kingdom come;
Thy will be done on earth as it is in heaven;
Give us this day our daily bread;
And forgive us our trespasses
as we forgive those who trespass against us;
And lead us not into temptation;
But deliver us from evil;
For Thine is the kingdom, and the power, and the glory, forever and ever.
Amen.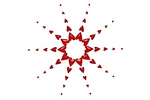 Psalm 23
The Lord is my Shepherd; I shall not want.
He maketh me to lie down in green pastures;
He leadeth me beside the still waters.
He restoreth my soul;
He leadeth me in the paths of righteousness for His name's sake.
Yea, though I walk through the valley of the shadow of death,
I will fear no evil; for Thou art with me; Thy rod and Thy staff, they comfort me.
Thou preparest a table before me in the presence of mine enemies;
Thou anointest my head with oil; my cup runneth over.
Surely goodness and mercy shall follow me all the days of my life,
and I will dwell in the house of the Lord forever.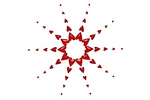 Too Young for GOD to See
I'm not too young for GOD to see:
He knows my name and nature too,
And all day long he looks at me,
And sees my actions through and through.
He listens to the words I say,
And knows the thoughts I have within,
And whether I'm at work or play,
He's sure to see me if I sin.
Oh! how could children tell a lie,
Or cheat in play, or steal, or fight,
If they remembered GOD was by,
And had them always in his sight!
If some good minister is near,
It makes us careful what we do;
And how much more ought we to fear
The LORD who sees us through and through
Then when I want to do amiss,
However pleasant it may be,
I'll always try to think of this
I'm not too young for GOD to see!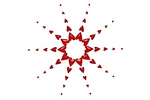 To Nursery Rhymes Fun Home from Childrens Prayers