Learning To Read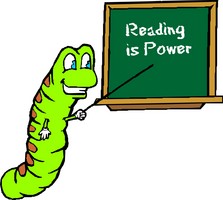 When learning to read -
Practice Makes Perfect
Read Everyday!
Nursery rhymes, kids poems and nursery stories are all a great way to introduce your young child to the joy of reading.
Establishing the reading habit can be an enjoyable experience for both you and your child. Reading is fun. Learning is too. Combine the two and you're on your way!
It's never too early to read to a child. Just find a comfortable space. No better space than your lap is probably your child's opinion!
Choose a special time each day. Before nap time or before bedtime is perfect. Reading is calming to your child and prepares them for sleep.
Even as little as 15 minutes each day is great, if that's all your schedule will allow. That's where nursery rhymes come in handy. They're short and entertaining and you're beginning the joy of reading. You're creating the reading habit.
When you have more time to spend together reading, go for it. Have fun. Learning to read can be so much fun for your child and extremely rewarding for you.
Studies show parents who read to their kids create a reading habit that lasts a lifetime.
We're so happy you chose our stories and poems to help your child learn to read and, more importantly, to love reading.
I hope you won't mind me offering a few suggestions that I've found to work quite well. Please, read on . . .
Make It Fun
Don't just read - get animated. Using different speaking voices, mannerisms or accents for each of the story characters makes the stories come alive for your child.

I used this technique often when reading to my kids and believe me, sometimes it was hard to finish the story, we were all laughing so hard.
Why not, involve your child in the story? Ask questions: "What do you think is going to happen"? "What has the story character learned"? "Do you think the story character is happy with the way the story ended"? "Are you?" . . .
Kids never seem to tire of their favorites so don't be afraid to read a favorite over and over and over, again and again. The repetition is a valuable lesson in the process of learning to read.
Once your child is school age, encourage them read to you.
Give 'em Space
Build their own reading space, their own collection of books and a place to store them. Create a special reading nook in the corner of their room. Maybe a pile of pillows on the floor next to a special bookcase with an overhead lamp. If it's cozy and comfortable, your child will want to visit it often. And if the purpose of visiting is to read, then they will read often.
Even, young children who aren't yet reading can browse through books and look at pictures when you aren't reading with them. It's great training.
Childrens Magazines are fantastic learning tools. The information is always fresh and kids love receiving their very own mail each month.
It's never to early to start building your child's library. It's a great way to encourage a love of good literature in grade-school readers and build a library of timeless children's books. Good literature doesn't go out of style. Classics never go out of style. Building a Library of Classics is a great investment in your child's reading future. The classics are books we read as children, your children will read and enjoy and pass on to their kids.
Take a Trip
Take a trip to the local library.

Library cards are worth their weight in gold.
My children had their own library cards before they could even sign their names. I still have the cards with the little X's scribbled on the signature line. Priceless!
Pick a theme: Are you planning a trip? Vacation? Going to the circus? Or the zoo? Pick up a book on that theme. Great learning tool. Planning on adding a pet to your family? You guessed it - get a book.
It's A Game
Make learning to read a game. Play alphabet games.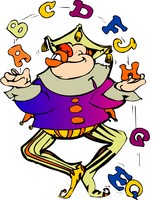 Explore the alphabet, the letters and the sounds. Preschool children can easily learn, understand and recognize alphabet letters and sounds. Learning the alphabet leads to learning the words, which leads to learning to read. If the whole process is made to be fun, then learning to love to read will follow.
For beginners, it's as important to stress the letter sound as it is the letter's name. Simply telling your child "this is the letter b" is not enough. Sound out the letter sound for them and have your child repeat. Look at pictures of a bee, a book, a button, etc. Play with the B sound. Can they think of other words that begin with the B sound?
There are so many fun language activities. Here's one to try. The Alphabet Game
Choose a Nursery-Rhymes-Fun E Book for hours of learning fun.
Fun Activities
Try this fun activity - pick a letter of the week. Focus on that particular letter every day of the coming week. The repetition over the week will reinforce the lessons. The more they hear and see the letter, the more recognizable it becomes.
Have your child create his own book. Draw or cut out pictures and label them with the sounds and letters you are learning. Creativity enhances the learning to read experience.
Act It Out
Did you know that performing in a play can be beneficial for teaching language skills? Learning to read is a journey. And, as with any journey there are many roads.
What child doesn't love to be the center of attention?
Dramatizations help to develop confidence and social skills, as well as critical thinking skills. Participating in a play helps with reading comprehension and development, as well as enhancing communication skills (verbal and non-verbal).
Our plays are written for children and consist of topics they love: Fables, Fairy Tales and Nursery Rhymes.
Take that learning to read journey one step at a time, one fork of the road at a time. Dramatize that "fork" in the road and have a little fun.
Do you have a "hands-on" learner? Plays are very "hands-on"
Today is a great day To Try a Play! Be sure to check out our many choices. We know there's one for you.



Your Kids Will Love Learning To Read
Learning To Read Is One Of The Best Gifts You Can Give A Child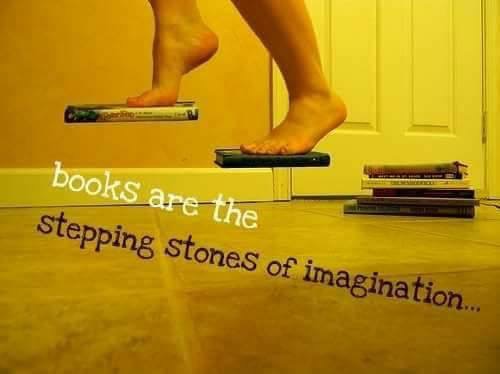 To Nursery Rhymes Fun Home from Learning To Read



Make learning to read fun