Let's Have a Picnic!
Who doesn't love a picnic?  Fresh air, great food.  Family – friends - fun and food.  Wow.  Yes.  I'm in. 

How about we kick it up a notch and instead of just having the standard, average picnic fare, we plan our day around a theme?  Put a little pretend in our day along with the great food and great fun.

Here's a few highlights of the picnic ideas you'll find inside Theme Picnics: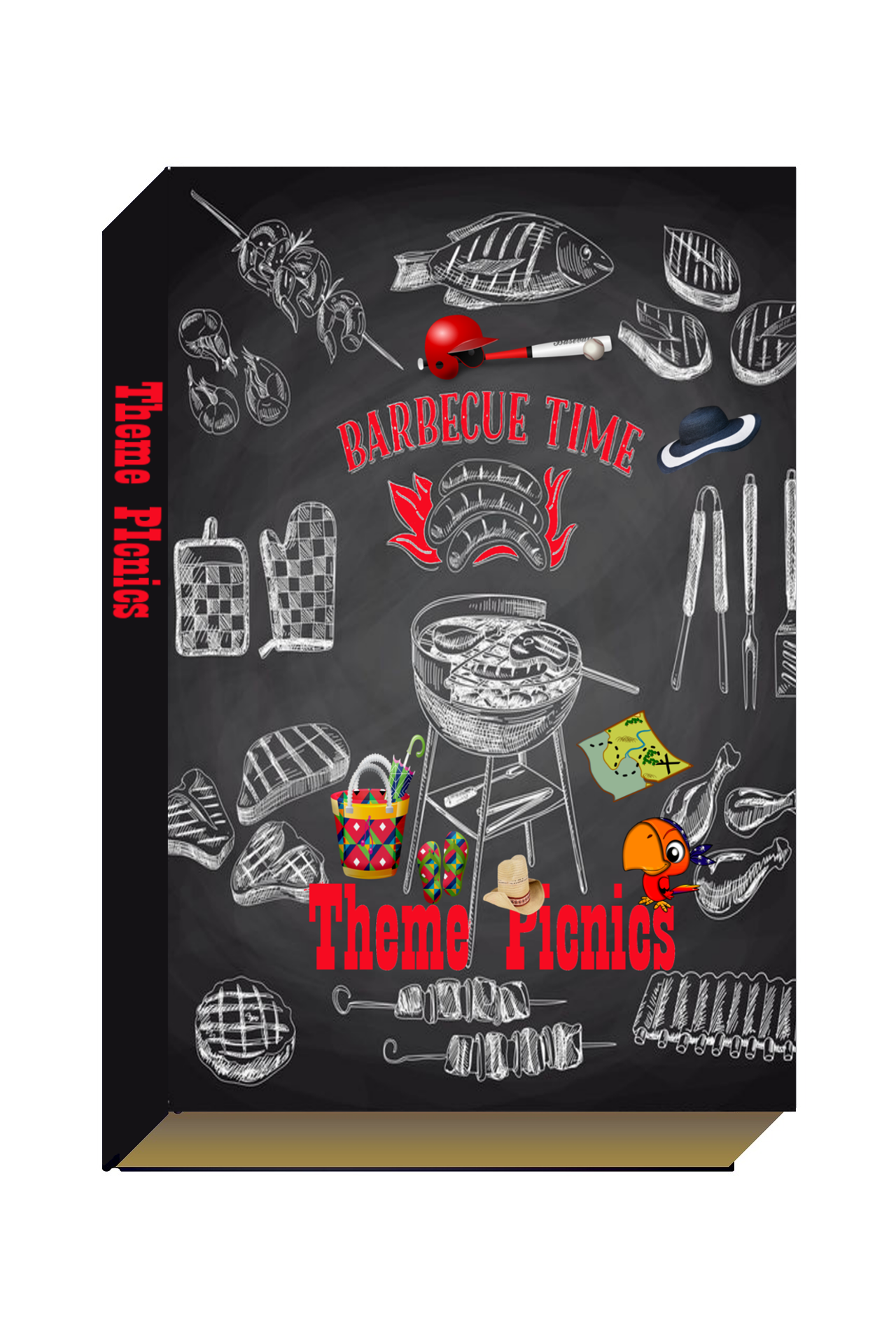 ·         Recipe ideas, plans, decorating and setting ideas to set the stage and mood for 12 different theme picnics.
·         Picnic at the ball park – in your own back yard.

·         A day at the beach without the beach?

·         Move uptown with a sophisticated 5 Star theme.

·         Ahoy Matey.  It's the Pirate's life for me. Aaargh!
·         Shake the dust off your spurs and have a bowl of mess around the ole cook fire.  It's a cowboy dream.

·         Feelin' nostalgic?  Go back in time with a retro theme. 

·         Spend the day in high gear with a full-on exercise boot camp day picnic.  Not for the faint at heart.

·         And, more . . .

So,
When hunger and boredom threaten, just pull out your copy of Theme Picnics and get the party started.
START PLANNING YOUR PICNIC TODAY
JUST $5.00
Click Button Below 
I'm Hungry - And I'm Ready to Party
Your Theme Picnics Booklet comes to you in a pdf file.  You'll get instant access, normally in under 10 minutes through a safe and secure transaction. Right after your order is approved (usually in seconds), you will be able to download immediately upon receiving your link. That's it!  It's that easy.  Print as many copies as you need, whenever you need them. 
Your privacy is protected, and your email address will only be used by nursery-rhymes-fun.com to communicate with you about kids-fun-creativity-leaning related subjects. You can cancel your subscription at any time.
Copyright © nursery-rhymes-fun.com All Rights Reserved.