Alphabet Games and Alphabet Rhymes
Spell Fun

Andy always ate all August apples,
August apples are all Andy always ate,
If Andy always ate all August apples,
How many April apples did Andy eat?
or
Abigail Andrews anxiously awaited Aunt Agatha's arrival.
Aunt Agatha arrived after noon - and,
Abigail and Agatha ate apricots, apples and acorns, abundantly.

Billy Bundy bought Betty's big blue book.

OK - Now, it's your turn to finish the Billy Bundy rhyme.
Hey! Why not just keep going?
I'll bet you can come up with a rhyme for each and every letter of the alphabet. Wow - what fun!


Try this handy tool - click the rhyming choice
Word Central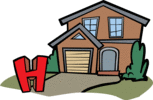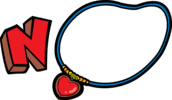 This is a fun exercise to play in a group as well as on your own.
With a group, each person could, in turn, make up a poem, tongue twister, or rhyme as you work through the alphabet.
For even more fun, try selecting your name initial and make up a poem about yourself. Mary could rhyme M. Sally could rhyme S. Peter could rhyme P. and so forth.
There are so many ways this game could be played.
We hope you have fun!





Have Some Fun with our Tongue Twisters

Back to Nursery Rhymes Fun Home


More fun Nursery Rhyme Games to play.
Alphabet Games