E-Stories E-Zine

Let's stay in touch!
Do you just love the stories we have here on nursery rhymes fun site?
Sign up for our e-stories e-zine and get a special, exclusive - not posted anywhere else on this site - story delivered directly to your inbox once a month.
These stories are never repeated anywhere else, so they're yours exclusively, as a loyal subscriber. 

Sign up today and get a free gift as our thank you.

Don't worry, I never share or sell my list.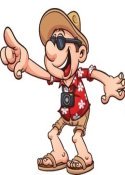 Return to Nursery Rhymes Fun Home