The Acorn and The Pumpkin
A lesson in pride
Feels good inside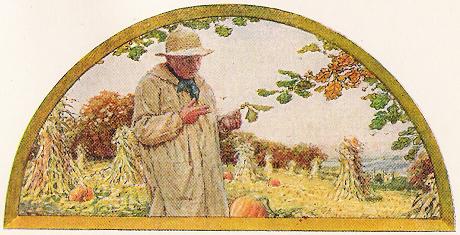 Once there was a country bumpkin
Who observed a great big pumpkin
To a slender stem attached;

While upon an oak tree nourished,
Little acorns grew and flourished.
"Bah!" said he. "That's badly matched."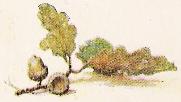 "If, despite my humble station,
I'd a hand in this Creation,
Why, Pumpkins on the oaks would be;

And the acorn, light and little,
Grow on this pumpkin stem so brittle
Yes, would be placed by clever Me."

Then, fatigued with so much thought,
His rest beneath the oak tree sought.
He soon in slumber found repose.

But, alas! An acorn, falling
On the spot where he lay sprawling,
Hit him--plump!--Upon his nose.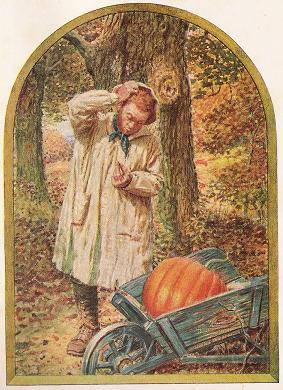 Up he jumped--a wiser bumpkin.
"Gosh!" he said. "Suppose a pumpkin
Came a-fallin' on my face!

After all, if I had made things,
I'll allow that I'm afraid things
Might be some what out of place."

THE END
Don't we just love all the old fables and fairy tales?
Have you thought of staging a play using these old fables?
It's so much fun. Kids absolutely love a play.
All of our Fable plays and skits are adapted from some of the very favorites you've read here on the site. Now your little ones can learn by doing. Acting in a play is a very creative way of learning.
Today is a great day for a play! Check out the "learn more" link to see all the story plays in each collection. I know there's something that will strike your fancy.
Purchase with confidence. Paypal makes it easy. Our 30 day money back guarantee makes it stress free. The kids will make it fun!
Enjoy
Our Skits are just as much fun. Just a bit shorter/quicker versions of the longer plays. The "learn more" link is where you'll find all the particulars. Be sure to have a look.
****************************************