Simple Simon
Simple Simon met a pieman,
Going to the fair.
Says Simple Simon to the pieman,
"Let me taste your ware."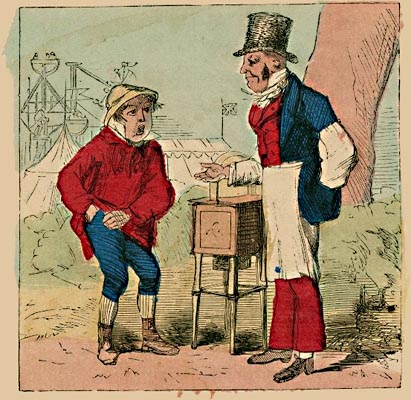 Says the pieman to Simple Simon,
"Show me first your penny."
Says Simple Simon to the pieman,
"Indeed, I have not any."




Simple Simon went a fishing,
For to catch a whale;
All the water he had got,
Was in his mother's pail.




Simple Simon went to look
If plums grew on a thistle,
He pricked his fingers very much,
Which made poor Simon whistle.




Then Simple Simon went a hunting,
For to catch a hare;
He rode on a goat about the street,
But could not find one there.




He went for water in a sieve
But soon it all run through;
And now poor Simple Simon
Bids you all adieu!


What's more fun than reading nursery rhymes?
Well, acting the rhymes, of course.
In our newest e-book, Nursery Rhymes Playscripts, we've transformed some of the best known nursery rhymes from verse to action!
These well-known nursery rhymes are now action plays. Now you not only read about Humpty Dumpty and his adventure, but you might pretend to be Humpty Dumpty. Uh-Oh. Be very careful.
Can you jump over the moon? Choose to be the Cow, in the Cat and the Fiddle and it might be possible.
Maybe you'd like to be Miss Muffet. Do you have a tuffet?
Our Nursery Rhymes Playscripts are just the ticket! Get your copy and have some fun acting out our very favorite nursery rhymes with your friends and family.
It's a great day for a play!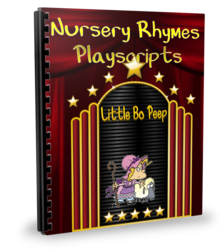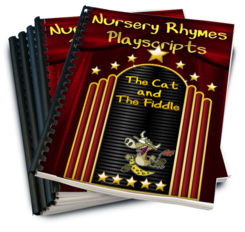 Learn More Here
Including Goosey Goosey Gander, Lucy Locket, Three Little Kittens, and more favorites!


Simple Simon Says Time for More Rhyming Stories