The Fox and The Grapes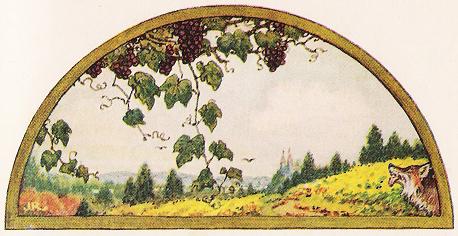 Rosy and ripe, and ready to box,
The grapes hang high o'er the hungry Fox.--
He pricks up his ears, and his eye he cocks.

Ripe and rosy, yet so high!--
He gazes at them with a greedy eye,
And knows he must eat and drink--or die.

When the jump proves to be beyond his power--
"Pooh!" says the Fox. "Let the pigs devour
Fruit of that sort. Hmphh . . . Why, those grapes are too sour!"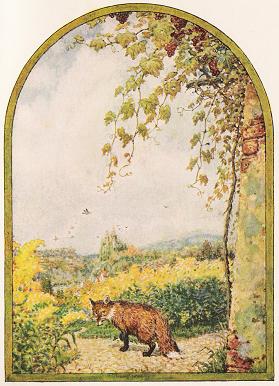 Your Loss Is Another's Gain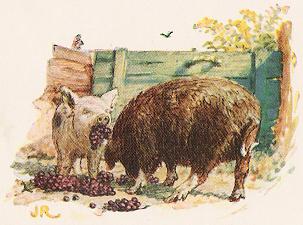 The moral of the story is never give up!


More Fairy Tales

More Rhyming Stories

To Nursery Rhymes Fun Home from The Fox and the Grapes