Teaching Values and Character Building
The Farmer and His Sons
A farmer who had worked hard all his life was taken sick. He knew that he must soon die. He called his three sons about his bed to give them some advice.
"My sons," said he, "keep all of the land which I leave you. Do not sell any of it, for there is a treasure in the soil. I shall not tell you where to hunt for it, but if you try hard to find it, and do not give up, you will surely succeed.
"As soon as the harvest is over, begin your search with plow, and spade, and rake. Turn every foot of earth, then turn it again and again. The treasure is there."
After the father died, the sons gathered in the harvest. As soon as the grain had been cared for, they planned to search for the hidden treasure. The farm was divided into three equal parts. Each son agreed to dig carefully his part.
Every foot of soil was turned by the plow or by the spade. It was next harrowed and raked, but no treasure was found. That seemed very strange.
"Father was an honest man and a wise man," said the youngest son. "He would never have told us to hunt for the treasure if it were not here. Do you not remember that he said, 'Turn the soil again and again'? He surely thought the treasure worth hunting for."
"Our land is in such good condition now that we might as well sow winter wheat," said the oldest son. His brothers agreed to this and the wheat was sown.
The next harvest was so great that it surprised them. No neighbor's field bore so many bushels of wheat to the acre. The sons were pleased with their success.
After the wheat was harvested, they met to make plans for searching again for the hidden treasure. The second son said: "I have been thinking ever since our big harvest that perhaps father knew how this search would turn out. We have much gold, we did not find it in a hole in the ground, but we found it by digging. If we had not cultivated our fields well, we should not have had such a crop of wheat. Our father was wise; we have dug for the treasure and have found it.
"We will cultivate the ground still better next year and make the soil rich; then we shall find more treasure."
The other sons agreed to this. "It is good to work for what we get," they said.
Year after year the farm was well tilled and bore good crops. The sons became rich, and they had two things much better than wealth—good health and happiness.



THE END
Aren't all the old fairy tales and fables a lot of fun? You can sure learn a few lessons by heeding these old tales. Have you thought of staging a play using these old fables? Never staged a play before? Oh my, it's so much fun. Kids absolutely love a play. And it's easy. You don't need a formal stage. Some of the best fun has been with a sheet hung on a clothesline and a bunch of eager kids.
All of our plays and skits are adapted from some of the very favorites you've read here on the site.
Check out the "learn more" link to see all the story plays in each collection. I know there's something that will strike your fancy. Purchase with confidence. Paypal makes it easy. Our 30 day money back guarantee makes it stress free. The kids will make it fun!
Acting in a play is creative play at its best. Enjoy!
Our Skits are just as much fun. Just a bit shorter/quicker versions of the longer plays. The "learn more" link is where you'll find all the particulars. Be sure to have a look.
****************************************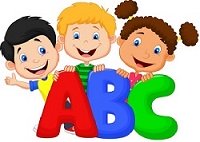 Start Building
Your Home Library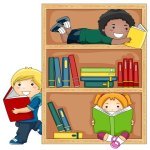 Visit the
Kids Book Shelf
Got Thespians?
You're going to love
our new
NURSERY RHYMES
PLAYSCRIPTS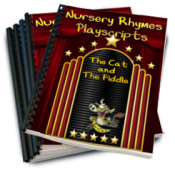 It's a Good Day
For a Play!
What is our Bibliosaurus reading today?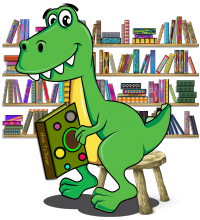 Pretend
Dream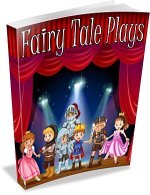 DON'T MISS OUR FUN AND
FASHIONABLE
TEE SHIRT DESIGNS
FOR THE
WHOLE FAMILY