Teaching Compassion
The Horse and The Donkey
A man once owned a beautiful black horse and a very ugly donkey.
The horse always had plenty to eat and was well groomed, but the donkey was very poorly cared for.
One bright morning both animals were made ready for a long journey. A saddle was placed upon the horse, and a heavy pack of goods was loaded upon the donkey.
The donkey was a very patient animal. When well, he never complained of his hard lot, but this morning he staggered under the weight of his load. After going a short distance, he looked up at the proud horse and asked: "Would you mind helping me today? I feel too ill to carry this heavy load. If you will help me, I shall soon be well and able to carry the whole load. If you refuse to help me, I shall surely fall by the way; then you will have to bear the burden alone."
The horse held his head very high while the donkey was talking; then he replied: "Go on, you lazy beast! I am not a burden bearer. No, I will not take one ounce of your load."
The donkey groaned and moved forward a few steps, then fell to the ground dead.
The load was taken from the dead donkey's back and placed upon the horse.
At the close of the day the horse reached the end of his journey. Every bone in his body was aching, and he was so lame that he could hardly walk.



THE END
Do you love all of the old fables and fairy tales?
Have you thought of staging a play using these old fables? Never staged a play before?
It's so much fun. Kids absolutely love a play. And it's easy. You don't need a formal stage. Some of the best fun has been with a sheet hung on a clothesline and a bunch of eager kids.
All of our Fable plays and skits are adapted from some of the very favorites you've read here on the site.
Today is a great day for a play! Check out the "learn more" link to see all the story plays in each collection. I know there's something that will strike your fancy.
Now your little ones can learn by doing. Acting in a play is a very creative way of learning.
Purchase with confidence. Paypal makes it easy. Our 30 day money back guarantee makes it stress free. The kids will make it fun!
Enjoy
Our Skits are just as much fun. Just a bit shorter/quicker versions of the longer plays. The "learn more" link is where you'll find all the particulars. Be sure to have a look.
****************************************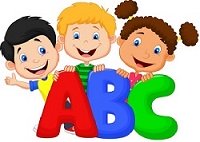 Start Building
Your Home Library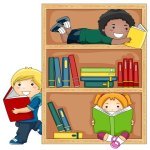 Visit the
Kids Book Shelf
Got Thespians?
You're going to love
our new
NURSERY RHYMES
PLAYSCRIPTS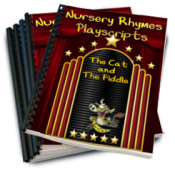 It's a Good Day
For a Play!
What is our Bibliosaurus reading today?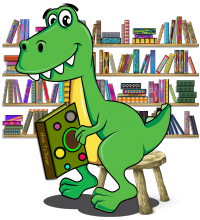 Pretend
Dream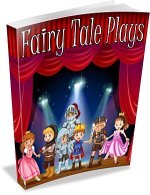 DON'T MISS OUR FUN AND
FASHIONABLE
TEE SHIRT DESIGNS
FOR THE
WHOLE FAMILY