What is Self Satisfaction
The Cobbler and The Rich Man
A cobbler worked in his shop from morning until night, and as he worked he sang. Tired people who heard him were rested, and sad men and women were cheered as they came near the shop. Children visited him and watched him at his work and heard him sing. They called him "Jolly Gregory."
"How can he sing when he works so hard and makes so little?" many asked; but still his singing went on.
Across the road from the cobbler lived a rich man. His home was beautiful, his clothes fine, and his fare the best that money could buy; but never in his life had he been known to give to anyone who needed help. He was really poor, for he lacked one thing which he very much wanted—sleep. Sometimes he could not get to sleep until early morning; then his neighbor's song would waken him. He wished that sleep could be bought for money.
One day he said to himself, "I believe I will help that cobbler over the way. He has a hard time to make enough money to buy his food and clothes." So he sent for the cobbler.
"Honest Gregory," he said "how much do you earn in a year?"
"How much a year?" replied the cobbler, scratching his head. "I never reckon my money in that way. It goes as fast as it comes, but I am glad to be able to earn it. I cobble on from day to day and earn a living."
"Well then, Gregory, how much do you earn each day?" asked the rich man.
"Why, sometimes more and sometimes less," answered the cobbler. "On many days—the holidays—I earn nothing. I wish there were fewer of these; but then we manage to live."
"You are a happy man now," said the rich man, "but I will make you happier," and he handed the cobbler five hundred dollars. "Go spend this money carefully. It will supply your needs for many days," he said.
The cobbler had never dreamed of so much money before. He thought it was enough to keep him in food and clothes all his life.
He took the money home and hid it, but he hid his joy with it. He stopped singing and became sad. He could not sleep for fear of robbers. He thought that everyone who came into his shop was trying to find out his secret, or wished a gift. When a cat ran over the floor, he thought a thief had slipped through the door.
At last, poor man, he could bear it no longer. He took the money, hurried to the rich man, and cried, "Oh, give me back my songs and my sweet sleep! Here is your money, every cent of it. I made a poor trade."
The rich man looked at him and said, "I thought I had made you happy. I have not missed your songs, for, strange as it may seem, I have been sleeping soundly ever since I gifted you."



THE END
Aren't all the old fairy tales and fables a lot of fun? Have you thought of staging a play using these old fables? Never staged a play before? Oh my, it's so much fun. Kids absolutely love a play. And it's easy. You don't need a formal stage. Some of the best fun has been with a sheet hung on a clothesline and a bunch of eager kids.
All of our plays and skits are adapted from some of the very favorites you've read here on the site.
Check out the "learn more" link to see all the story plays in each collection. I know there's something that will strike your fancy. Purchase with confidence. Paypal makes it easy. Our 30 day money back guarantee makes it stress free. The kids will make it fun!
Acting in a play is creative play at its best. Enjoy!
Our Skits are just as much fun. Just a bit shorter/quicker versions of the longer plays. The "learn more" link is where you'll find all the particulars. Be sure to have a look.
****************************************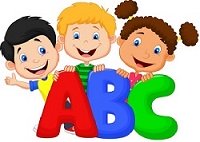 Start Building
Your Home Library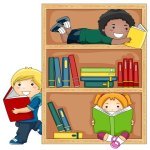 Visit the
Kids Book Shelf
Got Thespians?
You're going to love
our new
NURSERY RHYMES
PLAYSCRIPTS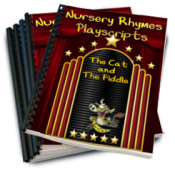 It's a Good Day
For a Play!
What is our Bibliosaurus reading today?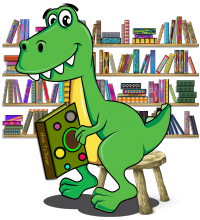 Pretend
Dream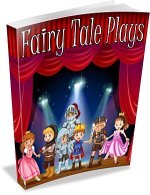 DON'T MISS OUR FUN AND
FASHIONABLE
TEE SHIRT DESIGNS
FOR THE
WHOLE FAMILY