Morning Time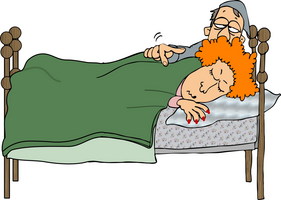 Awake, my pet!
What! slumbering yet,
When the day's so warm and bright?

The flowers that wept
Before they slept
O'er the darkness of yesternight,
Have listened long
To the lark's wild song,
And awoke with the morning light.

Again and again
Through the window-pane
The jasmine flowers kept peeping,
And in at the door,
And along the floor,
The sunny rays came creeping,
So I opened wide
The sash, and tried
To tell them you were sleeping.

Awake, my dear,
The winter drear
Has fled with all things dreary,
But quickly by
The spring will fly,
And soon the birds will weary.

Awake while yet
The dew is wet
And day is young, my deary.



More Mother Goose Nursery Rhymes



To Nursery Rhymes Fun Home from Morning Time Poem