Kids Poems
Features

Goose On The Loose
Gretchen Goose was on the loose.
She ran to find Matilda Moose.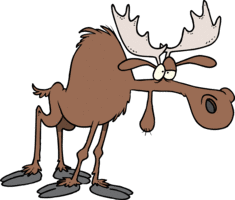 "How did you ever slip the noose?"
Asked frowning, scowling Mrs. Moose.
"I'd say, I'm just a slippery goose,"
replied the sly Miss Gretchen Goose.
"Well, don't look now Miss Smarty Goose,
But yonder runs 'ole Farmer Foose."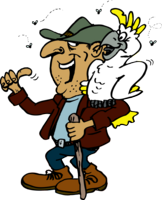 "Oh, no!" cried frightened Gretchen Goose,
"I'll bet he knows I've broken loose."



"I'd better hide before 'ole Foose,
Does catch my feathered, white Caboose!"
"Bye, bye!"


More Kids Poems