Kids Poems
Featuring
My Funny Doggies
When fat old Fido walks with me,
Sometimes he stops to sit.
He reminds me of a big fat ball,
That won't fit my catcher's mitt.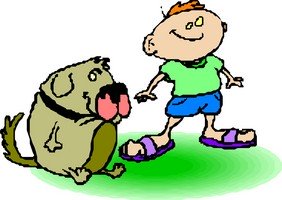 My hound dog, Joe, will stretch right out
And rest his big brown eyes,
He reminds me of my baseball bat,
Except for, of course, his size.