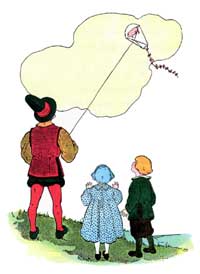 FOR BABY
You shall have an apple,
YOU shall have a plum,
You shall have a rattle,
When papa comes home.
For every evil under the sun
There is a remedy or there is none.
If there be one, seek till you find it;
If there be none, never mind it.









FOR WANT OF A NAIL
For want of a nail, the shoe was lost;
For want of the shoe, the horse was lost;
For want of the horse, the rider was lost;
For want of the rider, the battle was lost;
For want of the battle, the kingdom was lost,
And all for the want of a horseshoe nail.









FOREHEAD, EYES, CHEEKS, NOSE, MOUTH, AND CHIN
Here sits the Lord Mayor,
Here sit his two men,
Here sits the cock,
Here sits the hen,
Here sit the little chickens,
Here they run in.
Chin-chopper, chin-chopper, chin chopper, chin!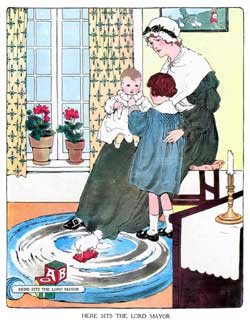 Back to Mother Goose Nursery Rhymes





What's more fun than reading nursery rhymes?

Well, acting the rhymes, of course.

In our newest e-book, Nursery Rhymes Playscripts, we've transformed some of the best known nursery rhymes from verse to action!

These well-known nursery rhymes are now action plays. Now you not only read about Humpty Dumpty and his adventure, but you might pretend to be Humpty Dumpty. Uh-Oh. Be very careful.

Can you jump over the moon? Choose to be the Cow, in the Cat and the Fiddle and it might be possible.

Maybe you'd like to be Miss Muffet. Do you have a tuffet?

Our Nursery Rhymes Playscripts are just the ticket! Get your copy and have some fun acting out our very favorite nursery rhymes with your friends and family.

It's a great day for a play!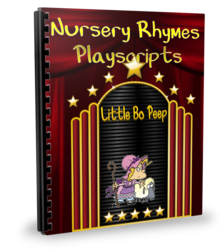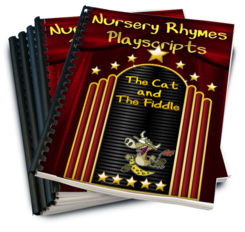 Learn More Here




Including For Want of a Nail and more.

To Nursery Rhymes Fun Home from For Want of a Nail













For Want of a Nail, Fingers and Toes, First of May, This Little Piggy, Five Fingers, Flying Pig, For Want of a Nail, The Farmer and The Raven, Fears and Tears, For Baby, For Ever Evil, Forehead, Eyes, Nose