Song for a Fifth Child
This poem was written by Ruth Hulburt Hamilton and first published in The Ladies' Home Journal in the 1950's.
I'd like to dedicate this page to Mothers everywhere.
I think you'll appreciate these priorities exactly.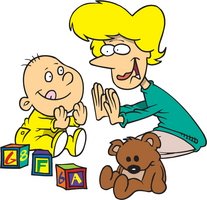 I hope my child looks back on today
and remembers a Mum who had time to play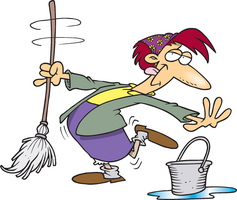 There will be years for cleaning and cooking
But children grow up when we are not looking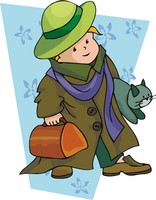 Cleaning and scrubbing can wait till tomorrow
Cause babies grow fast, we learn to our sorrow



So settle down cobwebs, dust go to sleep
I'm cuddling my baby, and babies don't keep
I'd like to thank Pam, a faithful reader, for putting me on the search for this wonderful poem. Pam remembered hearing it long ago and hoped to find it again for her grandchildren. Thanks, Pam, for the request. I actually found two versions, one a little longer than the other. Am not sure which is original. I'm posting them both here for your enjoyment.
Here's the version #2: I'm rocking my babies and babies don't keep
Click here for a printable version

End of Song for a Fifth Child - More Kids Poems