News Bulletin

You're loving it!
Thank you so much.
Haven't gotten your copy yet? Oh no!
Click Here
for lots of great games and hours of imaginative, creative, summertime fun.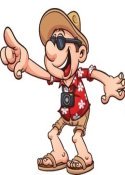 Return to Nursery Rhymes Fun Home
Have a very Happy Summer everyone!  Summer is a wonderful time for reading.  Hope you visit us often.