The Plays:
Cinderella
With a cast of 14, this is a favorite classroom play. The whole class might join in for a dance at the ball, while the actors re-tell the classic story of Cinderella and her Prince Charming.


Hansel and Gretel
The classic story of faith, trust and resourcefulness and good over evil.


Mother Goose's Party
With a cast of 23 plus extras, this is a great play for the classroom. Classic favorites Little Bo Peep, Little Jack Horner, Jack be Nimble, Mary Quite Contrary, Jack and Jill join Mother Goose, Old Mother Hubbard and the rest of the gang in a May Day Party. Singing and dancing and nursery rhymes make this play a fun skit for all.


The Good Fairy
A story of faith and trust. The young actors will learn that putting trust in the hands of a stranger may well lead down a dangerous path.


Little Two Eyes
A story of predjudice, acceptance and fairplay. A small cast of 8 shows that nothing good comes from the mistreatment of another.


Cornelia and her Jewels
Riches are not always baubles sparkly and bright. Every child delights as Cornelia tells the nature of her jewels.


Time and The Seasons
Although the cast is small, it tells a great story highlighting the seasons and teaching their differences.


The Days of the Week
What is great about Monday? How did Tuesday come by the name? Who is Thursday named for? For a cast of 7 it provides an imaginative tool for teaching about the days of the week.


The Bird with the Broken Wing
Here is a wonderful play, where the actors pretend to be birds and trees. No human parts, but that young thespian light shines bright nonetheless.


More classic stories:
Little Red Riding Hood
The Three Bears
Robin Hood
The Gingerbread Man
The Pied Piper
William Tell
King Alfred
The Whole World is a Stage
and
Every Day is a Good Day
For a Play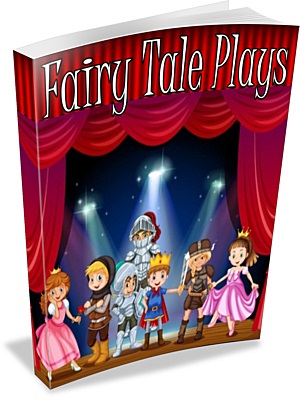 Everyone loves a Play!



And with PayPal or credit card
You can't go wrong
Don't forget the 100% money-back guarantee for 30 days.
Hurry while this low price lasts!


Get Your E-book Now
download instantly!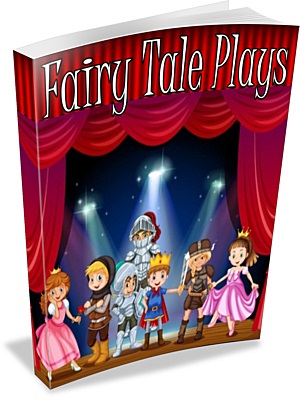 One Easy Download

All 16 Plays

$15.00
PayPal / Credit Card


Don't miss out on all of the fun!
You will need Adobe Acrobat Reader to view your PDF file. If you don't have this installed on your computer, then you can download it for free.

Still can't decide?
Care for a sample?
Click here for your free sample play Robin Hood and Allin A Dale.
Oh, and don't worry, this free play is not repeated in your Play Book. When you purchase the Fairy Tale Plays E Book you will get 16 totally different and fun playscripts. This Robin Hood Play is yours to keep and enjoy no matter what you decide.
Have fun!
Copyright 2011
Pat Scruggs
© 2011 www.nursery-rhymes-fun.com
Nursery Rhymes and Fairy Tale Plays, Skits and Puppet Shows