Activity Books
Learning That Feels Like Play
Ready for a little magic in your child's learning?  I believe anytime you can combine a fun activity with a learning activity, where the kids actually have fun while they learn is magic.  That's why I have been crazily developing my maze book line. 
As time passes, I plan to add more fun maze books to this page, so please stay tuned.
Mazes are fun AND educational too.  Kids love animals. Animal mazes are just the sort of intriguing fun your kids will gravitate towards and not even realize they are learning important skills.

I had such fun creating this first book and I really think the kids will have fun with it.  Have a look.

SUPER FUN & EASY MAZES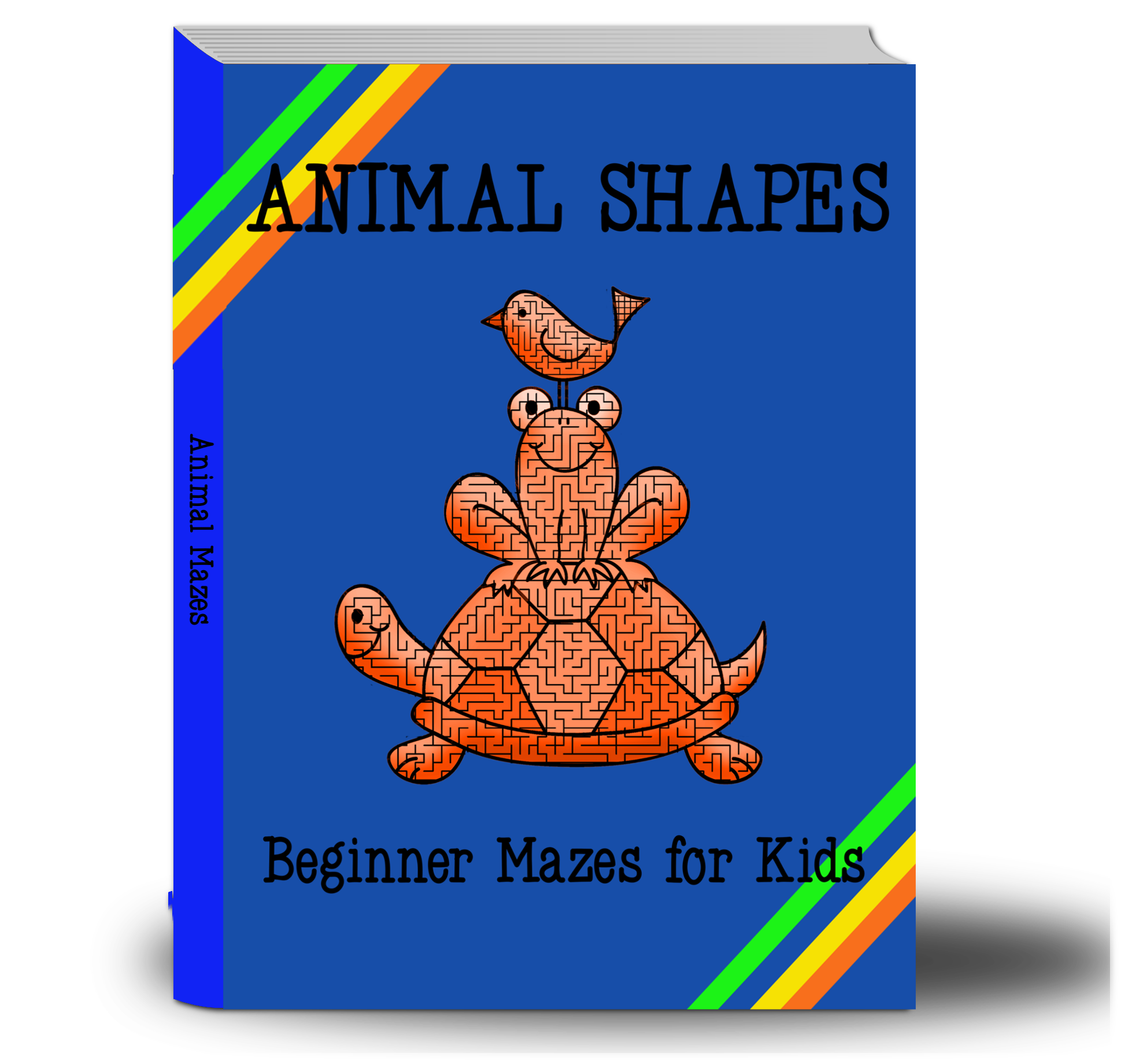 Problem solving and critical thinking are essential life skills. Can you help your child conquer these much needed life skills with puzzles? Sure.

Mazes provide just that training wrapped up in a fun package. Beginner mazes are a great place for your younger learner to start. They teach the kids to think logically.  Kids love to investigate and explore.  This is exploration and investigation on a page.  But mazes also enhance fine motor skills, cognitive skills, hand eye coordination, patience, relaxation and effective problem resolution skills all while having fun. Does it get any better than that?

Are you always looking for ways to reduce screen time?  Mazes provide that benefit as well.

And you might even be introducing them to a life-long hobby.  
My first book is a shapes maze book.  All of the shapes in the book are common, well known animals kids will recognize on sight.  But it is more than just a maze book.  Yes, there are animal shape mazes to puzzle out, but I've also asked them to guess what the animal is - just by viewing the maze picture.  Then they must write their answer.  (writing practice).  The animals are arranged alphabetically. Each page has the letter at the top of the page to make the guessing a bit easier. 
Solve the mazes. Guess the animal. Write the answer. Game play, problem solving, animal recognition, alphabet letter play plus writing practice and spelling practice. An all around fun activity book for early learners.
Animal Shape Mazes for Early Learners is available now on Amazon.  You can find it here:

PUBLISHED ON AMAZON.COM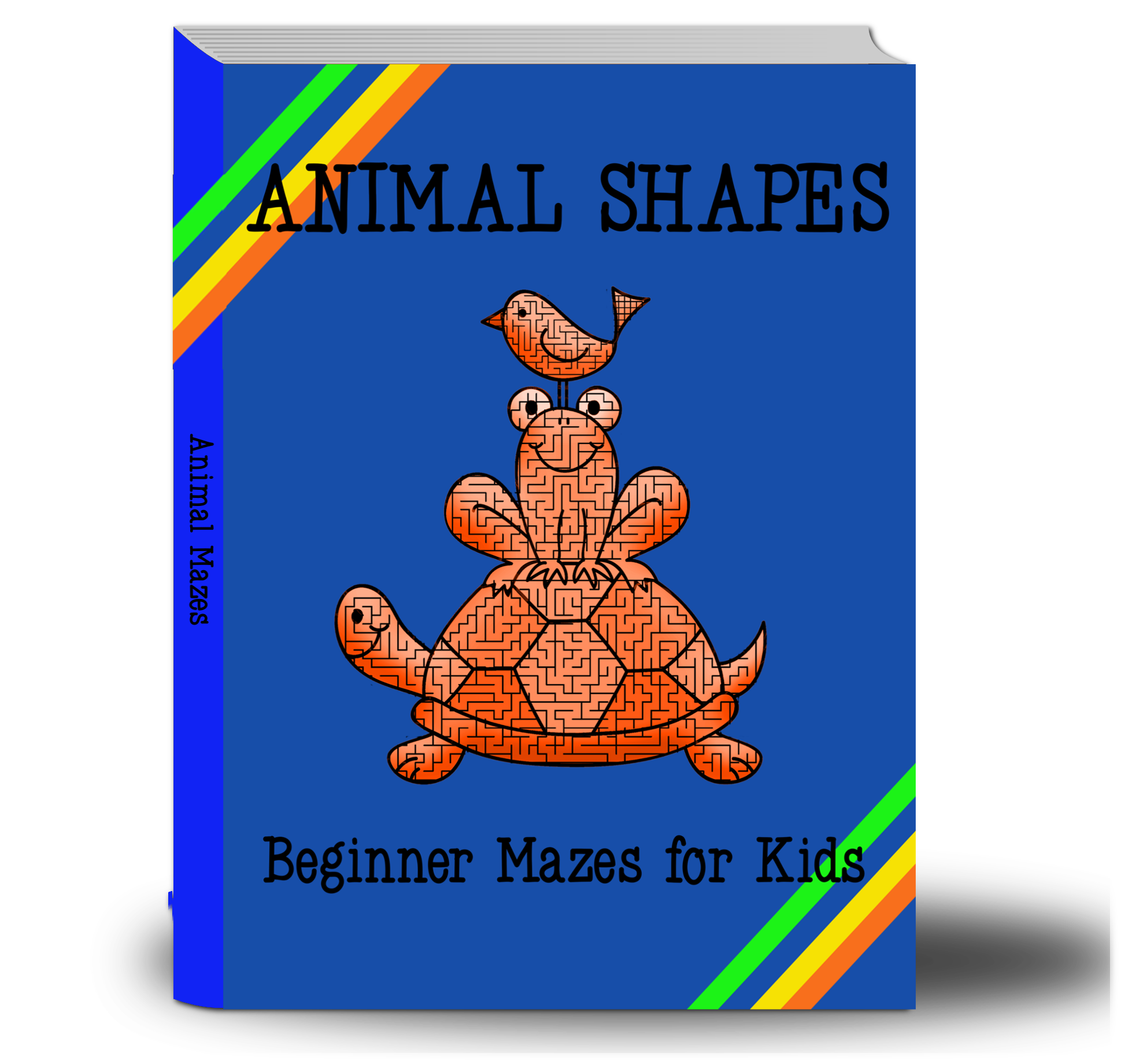 Click the Book Cover
"Magically" you'll be whisked away to amazon.com to read more about it.
AND THERE'S EVEN MORE MAZES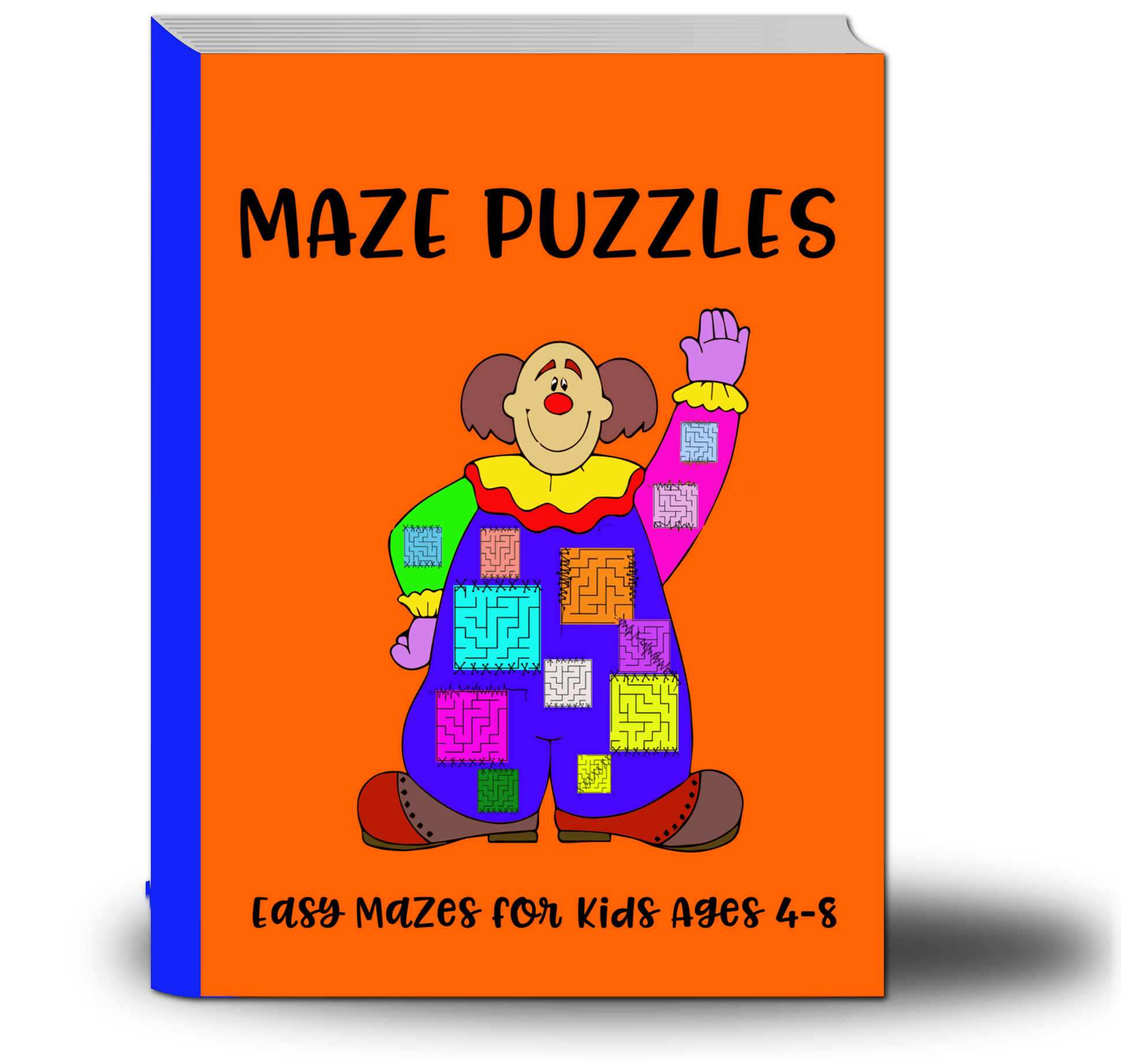 Easy & Fun First Mazes
Plus Coloring Book