Nursery Rhymes Stories
Imaginative Learning That Feels Like Play

Nursery rhymes, poems, stories and more
Fantasy, fun and magic galore
Amazing adventures await you to share
Just grab your child and favorite chair
Every adventure, every story
Every poem or rhyme
Sprinkled carefully, slowly
And absorbed over time
Gives your child's imagination
The tools that it needs
Use the stories you'll find here
As the perfect seeds
Are you having fun with your kids?
Is your quality time filled with adventure and wonder?
Kids stories, kids poems, fairy tales and mother goose rhymes overflow with adventure and wonder.
It's the only fun way I can think of to uncork your child's imagination and release their desire to learn that will continue through life.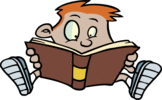 History's greatest minds weren't afraid to imagine.
The greatest inventions - ever invented - began with imagining.
What a gift to give your child.
And to think . . .
. . . it can all start with a simple nursery rhyme
. . . or a bedtime story
. . . or a poem.
Bedtime stories, fairy tales and folktales, kids poems and mother goose rhymes have been passed down and recited for hundreds – even thousands – of years.
Imagine that
Generation after generation telling the same stories and rhyming the same rhymes.
Why?
Because they're fun

Kids love them, and

They teach. (oops! Let's keep that our little secret)
As far as your kids know . . .
It's all about the fun.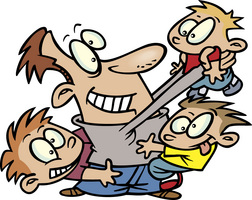 Which we all know
In a kids' world
Is Priority #1


EXCELLENT
E BOOK ADVENTURES
Economical - Easy
Entertaining - Educational
Where Imaginations Ignite!

Nursery Rhymes Fun Blog Updates on all the latest stories, poems and fun stuff on nursery-rhymes-fun.com
Learning to Read with Nursery Rhymes and Other Fun Language Activities
A Collection of Really Fun Kids Poems. Preschool poems for kids a great way to introduce your child to the world of childrens poetry.
Rhyming Stories - A Poem With A Plot . Reads Like A Story
Nursery Rhymes Fun E Book Store. ABC Activity Book, Word Play Puzzle Books, Fairy Tale Plays, Memory Cards Game, Playscripts and more
Rhyming is easy and so much fun. Here's Mother Goose Classics to show you how it's done.
Childrens Prayers for Bedtime, Morning, Mealtime, Special Times, Anytime
Bedtime Stories for a Happy Bedtime. Short Bedtime Stories for Kids Online
Childrens Bible Stories - Childrens Christian Stories with Morals - The Concrete Foundations of Life.
Fairy Tales - Food for the Imagination
Holiday Stories to Share - Kids Christmas Stories, Easter Stories, Thanksgiving Stories, Halloween Stories and More
Stories with Morals Teachable Moments Aided by Story Lessons Children Will Enjoy Reading or Listening To.
Fairy Tale Plays. 16 Nursery Rhymes and Fairy Tale Play Skits for Kids. Kids will be the Actors, Audience, Puppet Masters. Many uses for creative endeavors.
Alphabet poems - ABC poems – Creative and fun language activities for kids who are learning to read.
Haiku for Kids Teaching the art of Haiku Poetry
Tantalizing Tongue Twisters To Teach Tiny Tots
Limericks - Funny Nonsense Poems You Will Laugh Out Loud.
Stories and Poems About Flowers. What power the little flower. It fills your hearth with joy
It's kids riddles time! The day is drawing to an end. Fireflies are spreading their wings. The children are resting quietly after a long day of laughter and games. Let the fun begin!
Word Play Activity E-Books for Kids. Fun Word Search Puzzle Book and Crossword Puzzles Featuring Characters and Names from Favorite Nursery Rhymes and Fairy Tales and More.
Nursery Rhyme Games – The Best Old Time Games for Children – London Bridge, Blind Mans Bluff, Round the Mulberry Bush and More.
Popular Nursery Rhymes Songs. Sheet Music and nursery rhymes lyrics to the most popular old time nursery songs
Funny Kid Quotes - Kids Say the Darndest Things. Laugh along with the super funny things kids say. Funny kids and their humorous quotes.
Expand Your Childrens Learning Opportunities Through Creative Play
Why Do Famous Inventors Wonder Why? We all wonder about things, but it's what we do next that will make each one of us very different.
How to Write Poetry. Is Your Dream To Be A Poet? Let Everyone Know It! You Can Create a Poem – It Might Be - A Poem by Me For All To See – Right Here on These Pages to Last Through The Ages.
Story Writing. Once upon a time there was an interactive reader supported story page where you could write your own fairy tale. Write a fairy tale with your peers. Create a one of a kind fairy tale
Creative Coloring Book Pages for Kids. Kids Coloring Books for Kids Online
Educational CDs for Kids. CDs and DVDs bring kids educational endeavors to life. Bilingual kids enjoy interacting with others on the DVDs and listening to instructions on this educational software.
Nursery Rhymes Friends Info Links - We've Got Friends We'd Like To Share
Spread The Word - Share This Site
Work From Home And Live The Dream Life
Nursery-Rhymes-Fun Privacy Policy
Nursery-Rhymes-Fun Contact Me Page
List of All Pages, Poems and Stories. Locate all of your favorites easily with this alphabetical list
Does reading aloud really matter? It does! Take the read aloud 15 minutes challenge. 15 minutes every day.
Personalized Childrens Books Where I'm A Star