Bedtime Stories




When you think bedtime stories what are the qualities you look for?
When I think bed time story, I think short stories for kids. Short enough to finish in one sitting.

They must be soothing, calming, and easy to read kids stories with an easy plot.
Absolutely no confusion or intriguing thoughts. I want to promote sleep.
A bed time story must, absolutely, have a happy ending.
And absolutely no monsters or scary moments.
If the story has a moral or a lesson to learn - that's ok - but, for me, it's not an absolute.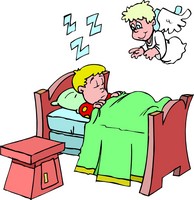 When I think bedtime stories, I'm not concerned so much about having alot of fun. Right now, it's all about the quality time.
It's a quiet moment between you and your children sharing an engaging short story and promoting peaceful rest.

The Nestlings
Why Evergreen Tree Keeps its Leaves
Story Lessons
This bedtime story will be your little girls' constant companion.
My Very Own Fairy Tale Personalized
is a personalized book where your child is the star.
This personalized storybook is a powerful way to show a child how absolutely unique and special she is. My Very Own Fairy Tale transports little girls into a magical garden where flower fairies bring letters one by one to spell out her first and last name, and then the fairies crown her as their fairy princess. It's an award-winning storybook and a wonderful keepsake gift.

Don't miss our wonderful collection of classic Fairy Tales.
Fantasy, fun and magic galore.
Perfect for sharing and enjoying at bedtime or anytime.




Return To Nursery Rhymes Fun Home Page from Bedtime Stories



bedtime stories
bed time story
kids stories
online stories for kids
short stories for kids