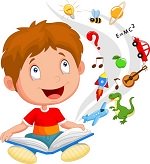 This News is available in html format Online Here.




First a bit of housekeeping: Please know that we take your personal privacy very seriously. Please take a minute to read our privacy policy Here.

THE THREE WISHES

THERE were once two little white rats who lived in a hutch with wide bars. They had plenty of soft hay to sleep in, and bread and milk at the proper times. But they were dull, for they never saw the world, and they had nothing to talk of in the long winter evenings. One winter day a Fairy knocked at their door.

"I am cold and hungry," she said, "and Fairyland is a long way off; I can never get there in this snowy weather."

"Come in," said Mrs. White rat, and the Fairy crept in through the bars. Mr. White rat gave the Fairy some bread and milk, and Mrs. White rat sat close beside her in the hay—so that soon the Fairy felt quite warm and cheerful again. And she lodged with the white rats all the winter, and they were all three as happy as could be.

Then when spring came, and the daffydowndillies were waving their yellow heads in the sun, the Fairy said: "I must go home now. You have been very good to me. You may have three wishes." And she waved her little wand and flew away.

Now, the white rats had often longed to be free, to run about under the haystacks, and bring up large lively families, like the brown farm rats. So now they said—

"Oh! I wish we were out of the hutch!" And in a minute they found themselves among the hayricks.

"Oh! how big and beautiful the world is," they said.

And then a dreadful thing happened. A great brown rat jumped out at them.

"Get along with you!" it said. "We don't want any toy rats here." And it showed its sharp teeth and looked so fierce that Mrs. White rat trembled to the end of her grey tail, as she cried out—

"Oh! I wish we were safe in the hutch!" And the same instant, there they were at home again.

And the third wish? Well, they haven't made up their minds about that yet. It gives them something to talk about in the winter evenings!

From time to time you might hear someone say "Be careful what you wish for." This is what they mean.





THE END








Baseball Fans
Tis The Season!
And We Have the Best
Baseball T Shirts
Ever!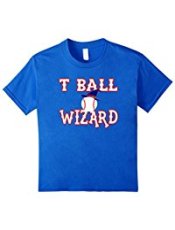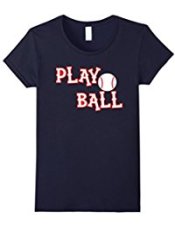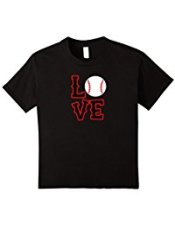 Got Thespians?
You're going to love
our new
NURSERY RHYMES
PLAYSCRIPTS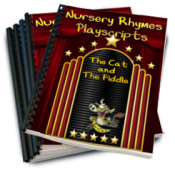 It's a Good Day
For a Play!
Plays are so much fun
And educational too!
Who knows
You may be destined for Broadway lights?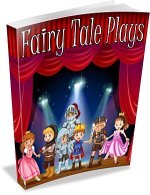 For all who took advantage and downloaded the free play "THE HARE AND THE HEDGEHOG" I hope you are enjoying your production. If you would be so kind, I would so much appreciate if you could take a moment to give it a testimonial and if you would approve of my publishing your testimonial. As you may know testimonials are a great way to tell others what a good experience you have had in purchasing my products. Also as you may know I support my website through the sale of these playscripts, so they are an integral part in my being able to keep my site up and running. I would never print your entire name in any testimonials, so don't worry about your privacy being compromised. If you haven't already taken advantage of our free play offer, you can download it here.
Just click HERE FOR A FREE PLAY SCRIPT and download.
It isn't being made available anywhere else for free, I am extending this offer only through this newsletter to my loyal readers. Enjoy.
Thanks Pat


click here to leave a testimonial. Here.
Did you see our newest books? PLUS KINDLE BOOKS TOO! Here.
Did you get your free bonus book? Download Here.
Interested in some truly creative play? Playscripts are the ultimate in creative hands on play. We have a great assortment for all ages and interests. Check them out Here.
Please know that we take your personal privacy very seriously. Please take a minute to read our privacy policy Here.