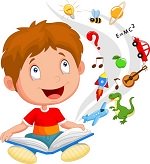 Hi everyone. Many of you already have taken advantage of our free play offer for your summer fun. If you haven't gotten your free play yet, here's your chance to try out a play, no purchase required. Summertime is a great time to stage a play and we wanted to give you a chance to see what our plays are like. Hoping you enjoy your play and your summer.

Just click HERE FOR A FREE PLAY SCRIPT and download.

Don't forget to drop me a line on how you liked your play. I love hearing about it.

Thanks Pat





Did you see our newest books? PLUS KINDLE BOOKS TOO! Here.

Did you get your free bonus book? Download Here.

Interested in some truly creative play? Playscripts are the ultimate in creative hands on play. We have a great assortment for all ages and interests. Check them out Here.