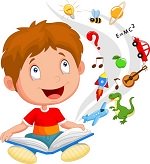 FREE TODAY 7/14 and TOMORROW 7/15/2016 ONLY

CAN YOU TOUCH YOUR TOES WITH YOUR NOSE .

It's being sold through Amazon, but I've arranged for my readers to get a free copy today and tomorrow only. Hope you will take advantage. I'm sure you and your children will enjoy learning about the elephants. Kids love animals and "Can You Touch Your Toes With Your Nose" playfully compares the lives of the elephants to things we as humans do on an everyday basis. Hope you enjoy it.

Don't worry if you don't have a Kindle. Amazon offers a free app for ipad, iphone and kindle for PC. You can download it for free. Just click the link under my book. It says "Read on any Device." Very easy!

Oh, and don't forget to leave a review, please. Amazon reviews are the lifeblood for all authors and it helps others know which books are worth the purchase. I hope you'll help me out with a quick review.

For all who took advantage and downloaded the free play "THE HARE AND THE HEDGEHOG" I hope you are enjoying your production. If you would be so kind, I would so much appreciate if you could take a moment to give it a testimonial and if you would approve of my publishing your testimonial. As you may know testimonials are a great way to tell others what a good experience you have had in purchasing my products. Also as you may know I support my website through the sale of these playscripts, so they are an integral part in my being able to keep my site up and running. I would never print your entire name in any testimonials, so don't worry about your privacy being compromised. If you haven't already taken advantage of our free play offer for your summer fun you can download it here.

Just click HERE FOR A FREE PLAY SCRIPT and download.

It isn't being made available anywhere else for free, I am extending this offer only through this newsletter to my loyal readers. Enjoy your summer.

Thanks Pat



click here to leave a testimonial. Here.





Did you see our newest books? PLUS KINDLE BOOKS TOO! Here.

Did you get your free bonus book? Download Here.

Interested in some truly creative play? Playscripts are the ultimate in creative hands on play. We have a great assortment for all ages and interests. Check them out Here.