Are your children becoming too sedentary?
Are they being sucked into that lazy, lackadaisical life by enticing video games and mind numbing tv shows?

How do you counter this very real threat?

Try this:

Run into the room, poke them on the shoulder and
YELL:
"You're IT !"
Now – Run!
If you're a kid, that phrase is sure to pump up the adrenaline.
It's anticipation at its best - one simple phrase - the legs start pumping, they're on the move!
You'd better be too!
"Being a Mom is really easy", said no one ever!  But, hey, you are Mom and no one else, except maybe Dad is going to really push those kiddoes off the sofa, floor, bed, or wherever their chosen brain-sucking connection location currently is. 
Do you worry the kids aren't getting enough exercise?  Enough fresh air?

Well, then, what's more fun (more energetic) than a quick, impromptu game of tag?

"So, what", you say. "We've all played tag before."   

True, but did you know there are many variations of the game and each variation creates a very different game?

Seriously, multiply Tag's fun factor, its exercise benefits and the shear creativity of outdoor play times 10, times 12, and more.   

When encouragement is needed to pull the kids away from their connections, this is the creative spark tool you'll be glad you have.  And, with 13 new games at your fingertips, you not only have 13 new games, but 13 new inspirations from which to bounce off of into new games of Tag.  Yes, I'll bet your kids will soon be inventing new ways to play.  Kids can be very creative when inspired.

How awesome is that?

     Let the fun begin . . .
Tag You're It !
Here's a few highlights of what you'll get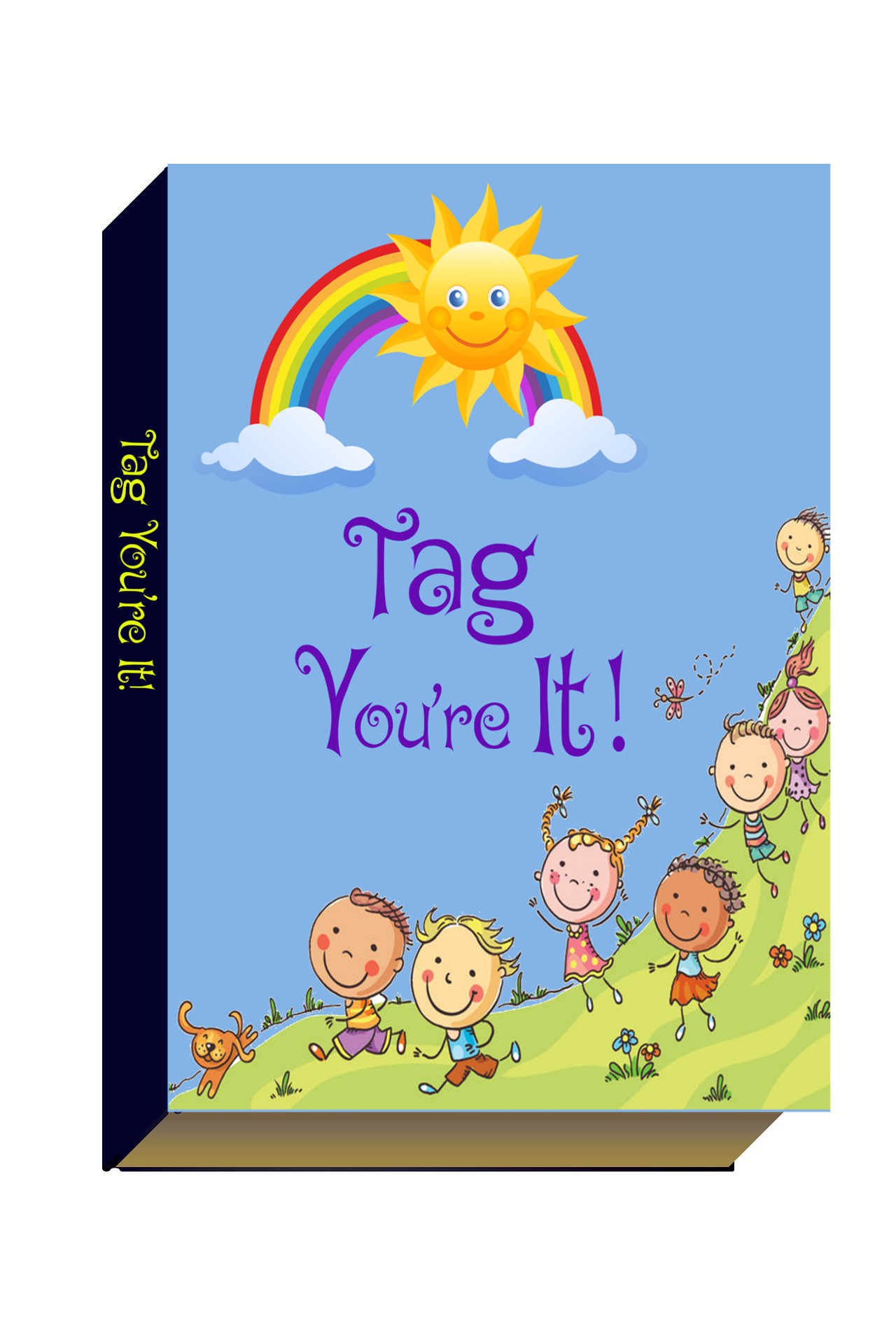 Click Here to Buy on Etsy
ü  Complete instructions to play 13 different, innovative and energetic games of tag.  Each one totally different from the other.

ü  Ideas to lure those kiddoes away from those enticing connections and move them outside into the fresh air!

ü  Easy to follow instructions will have the kids moving (and enjoying it) in short time.

ü  Indoor or outdoor play.  No set amount of players needed – as few as two or as many as you have available.  The more the merrier!

ü  Family activities you do together create memories that last forever.
ü  Put the wow factor back into their days without the need for the screen and enjoy the . . .

ü  Happy, healthy, energetic kids.
You'll learn:  Cross Tag, Fence Tag, French Tag, Hang Tag, Home Tag, Maze Tag, Partner Tag, Schoolroom Tag, Shadow Tag, Simple Tag, Stoop Tag, Tag the Wall. Plus, excerpted from our popular Let's Pretend Book, you'll get a unique variation of tag, with a twist – Dead Bug Drop.  It's a favorite!  You'll see why when you pick up your copy. 
Plus, we've even included some great counting out rhymes, from days gone by to get the fun started.  And, the tongues twisted in some cases.
So,
If you're ready to start the legs a-movin' and get the hearts a-pumpin' . . .
Get your copy of Tag You're It !
CLICK HERE TO BUY ON ETSY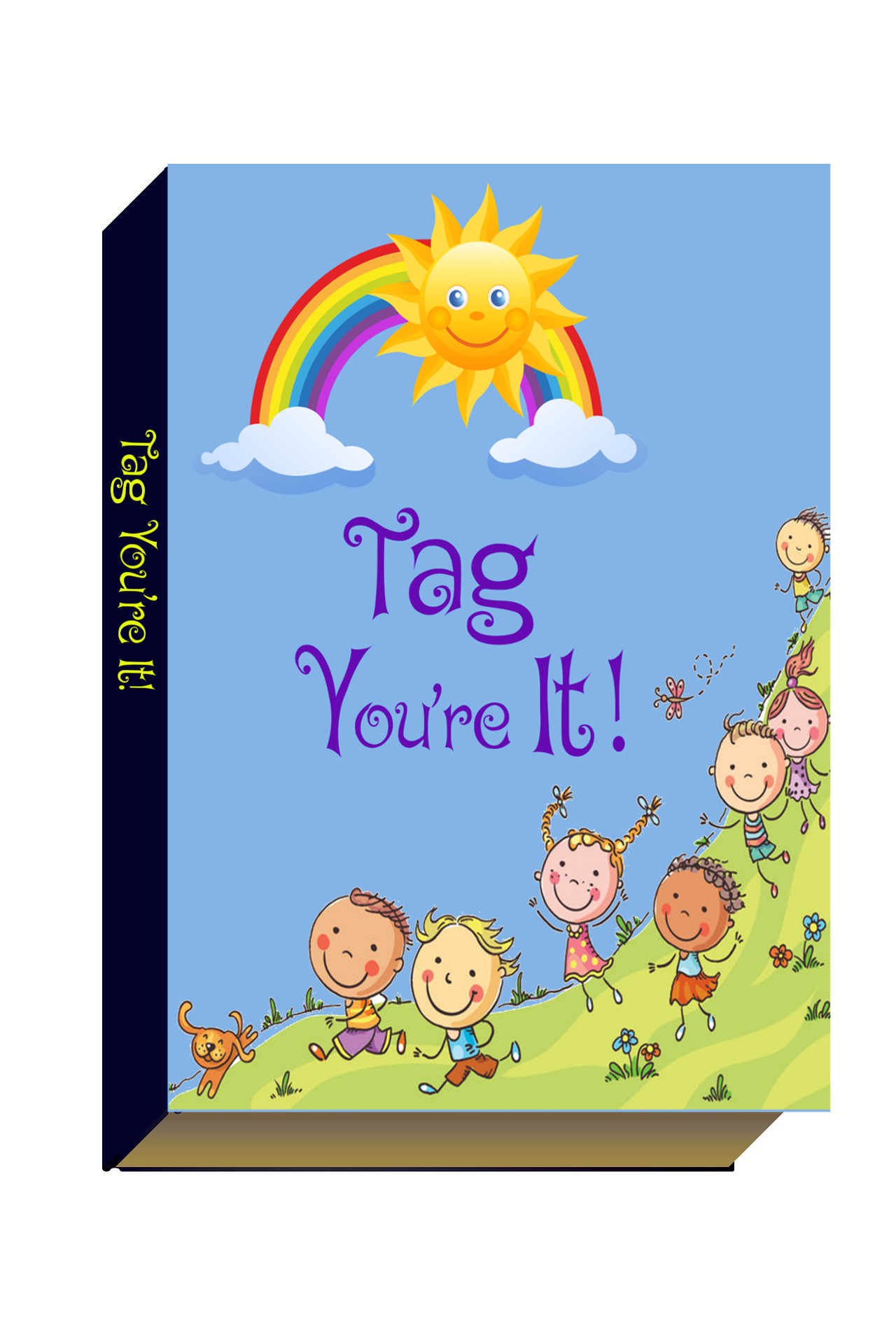 ONLY $6.00